1st Meeting: "Kick Off" in Málaga (ES)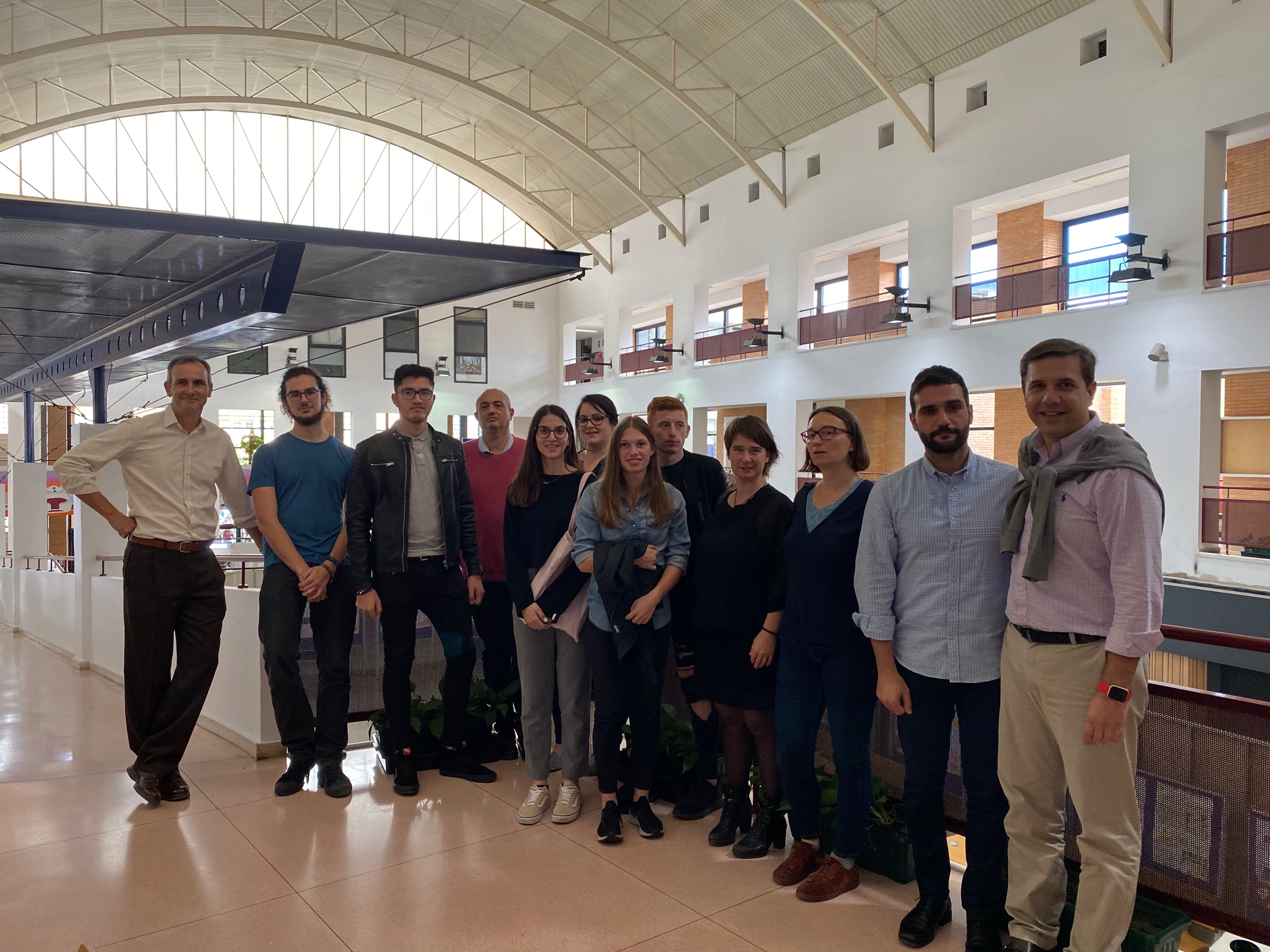 The kick-off meeting of IMAS Project was held past november 7th and 8th, 2019, in Málaga (Spain).
Representatives from the partnership membres from The Netherlands, Belgium, Cyprus, Ireland and Spain attended the meeting. During two days, partners debated about the project scope and the distribution of project tasks. A joint review of the workplan was agreed.
The meeting started with presentations from each partner giving mutual knowledge and a common view of the capabilities of the partnership.
Project members are:
Universidad de Málaga. UMA, ES
Stichting Kenniscentrum, Pro Work, NL
ARTEVELDEHOGESCHOOL, BE
Center for the Advancement of Research & Development in Educational Technology. CARDET, CY
Future In Perspective. FIP, IE

Jaitek, Tecnología y Formación, ES
After the initial presentations, the meeting went forward with the application content review. The coordinator gave an overview of the project, which results are expected from it and where the budget comes from and why some of the Intellectual Outputs have not been funded, and how to deal with the overall situation.
Then we started with all the tasks that are not intellectual outputs but have to be done as general tasks of the project. Apart from the Project Management, all of them will produce a small report dealing with one issue, and all of them will be compiled in a single report that will be the "Project Management Document" dealing with the project behaviour.
The rest of the meeting was used to work on the project workplan and schedule.
This is the agreed list of Intellectual Outputs:
IO2 (&IO1) IMAS Statistical Analytics System
IO3 Open Educational Resources
IO4 New pedagogies for Maths teaching
IO5 IMAS Learning Platform
An initial Staff Training activity is required.
It will consist of a number of presential sessions and it is decided to celebrate it in Málaga, by june 2020,
| | | |
| --- | --- | --- |
| DOCUMENTS OF THE MEETING |   | |